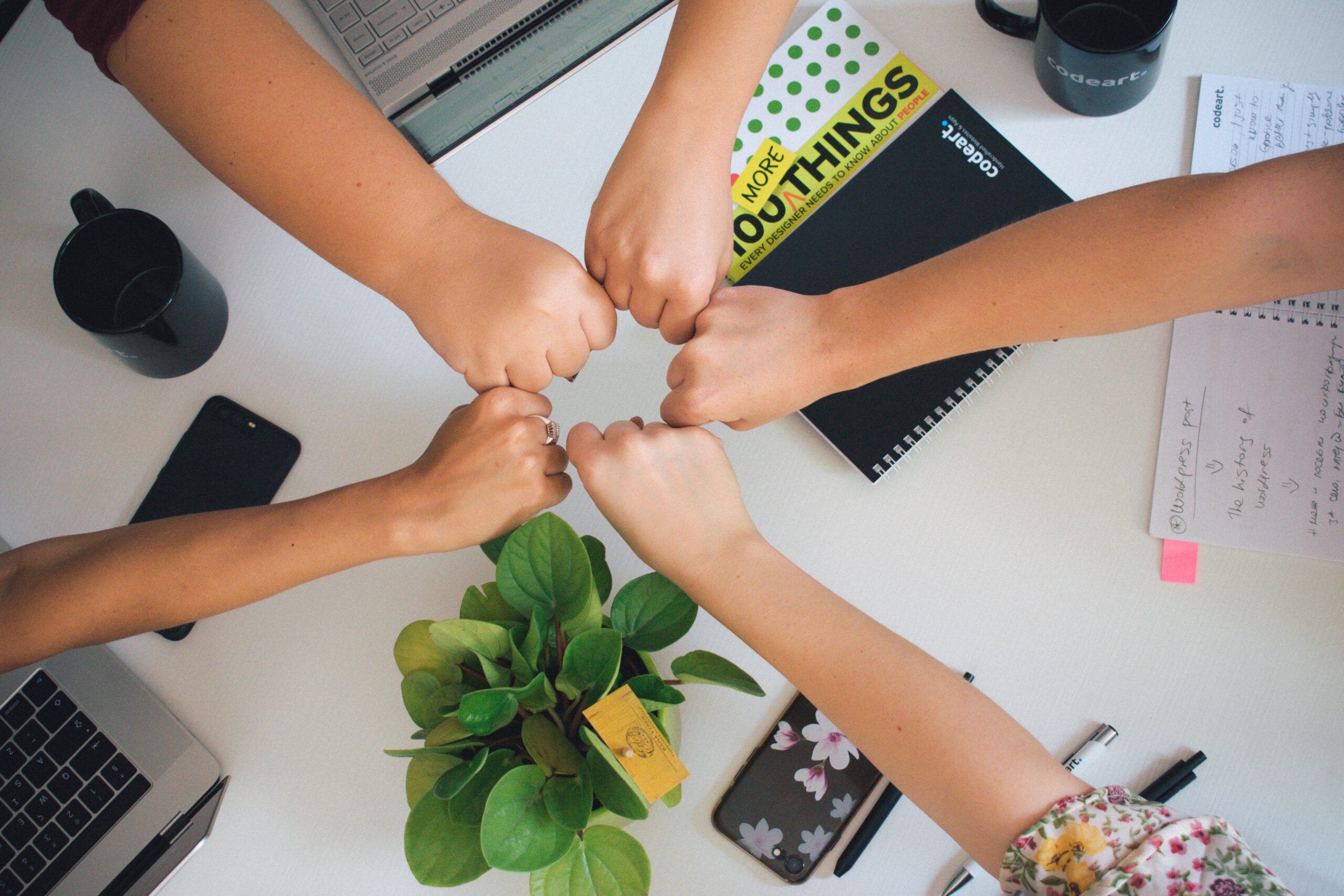 Kooperationspartner:innen des Projekts "Meine Sprache-Deine Sprache"
Deutschland: CSH Köln e.V., Projektleitung: Nadja Oertel
Spanien: European Grouping of Territorial Cooperation León-Bragança, Projektleitung: Jesús Núñez
Frankreich: ALDA – European Association for Local Democracy, Projektleitung: Apolline BONFILS
Österreich: Akademie für Politische Bildung und demokratiefördernde Maßnahmen, Projektleitung: Petra Hauser
Germany: CSH Köln e.V., project lead, Nadja Oertel: Nadja Oertel is a social worker. She studied "Social Work and Social Pedagogy" and "Management and Pedagogy in Social Work at the TH Köln. She has been working in the "Lebenswerte Veedel" programme since 2016 and as a social space coordinator in Cologne-Mülheim for CSH Köln e. V. since 2018 and is widely networked in Cologne-Mülheim and beyond. She has many years of diverse experience in committee work, in supporting and coordinating networks and moderating small and large groups.
Spain : Agruperación Europea de cooperación territorial León-Braganca (AECT), Jesús Núñez Gutiérrez: Jesús works for the European Grouping of Territorial Cooperation León-Bragança. He has a degree in Geography and History by the University of León and Master in International Relations and Foreign Trade. Extensive experience as a consultant and in European projects technician (granted by different Programs and Initiatives of the EU from 2003). Besides he has worked at the Council of the European Union in Brussels (Secrétariat général,at the DGA 2A Protocol and Conferences- Technical Unit) and has been the Project Manager in the Joint Secretariat of the South-West European Territorial Cooperation Program (Interreg IV-B – Sudoe Programme), funded by the European Commission.
France: ALDA – European Association for Local Democracy, Apolline Bonfils: Apolline works for ALDA – The European Association for Local Democracy, as a project manager and office manager. She is in charge of projects related to local and participatory democracy, good governance and active citizenship at the European level and in the countries of the European neighbourhood. These projects are implemented between local authorities, civil society and citizens, targeting different target groups such as youth, women, migrants, etc. and different themes responding to the SDGs: environment, partnerships, gender, etc. At the local level, she works on inter-stakeholder dialogue to address local issues. Apolline holds a Master's degree in Law of States Rebuilding in Post-Conflict environment & Transitional Justice and has prior experiences in project management and constitutional design. She has a particular interest in electoral management and has coordinated election observation missions in various countries.
Austria: Academy for Civic Education and Democracy-promoting Measures, Petra Hauser: Petra is a trained educationist with a University Degree in History, a course specialisation in German Philology and a certificate in German as a foreign language has supported adolescent persons and women as accomplished apprentice trainer on their way to working world. She has experience in coaching teenagers and young adults. In addition, she is technically well-trained for competence checks and professional coaching for adults. She realizes systemic consulting workshops, communication and soft skills trainings and literacy courses. Due to her studies in Civic Education she is responsible for all relevant questions on this topic. Ms. Hauser designs educational materials for children, adolescents and adults in this field. A core area is active citizen participation Mrs Hauser is also an expert for gender questions, especially in female-specific trainings. Mrs. Hauser has already experience in implementing lots of EU-projects.